Keep Your Loved Ones
Surprise
Happy
With HeliDubai
A helicopter tour can be a thrilling and unforgettable experience. Whether for a birthday, anniversary, or special occasion, a helicopter tour can be a memorable experience that your loved one will never forget. Helicopter Tour in Dubai offers stunning aerial views of Dubai and landmarks.
Enjoy the views of Dubai's best places from above the sky. HeliDubai has a highly experienced team of pilots and a fleet of luxury helicopters. HeliDubai will  provide you with all necessary safety equipment and procedures and will make sure you enjoy your flight.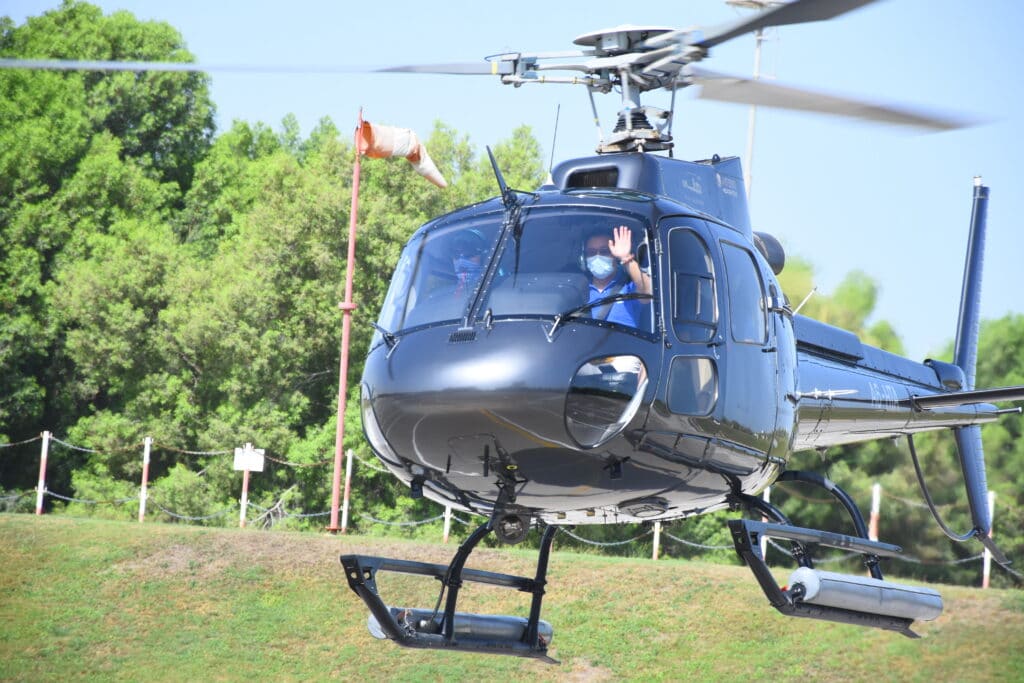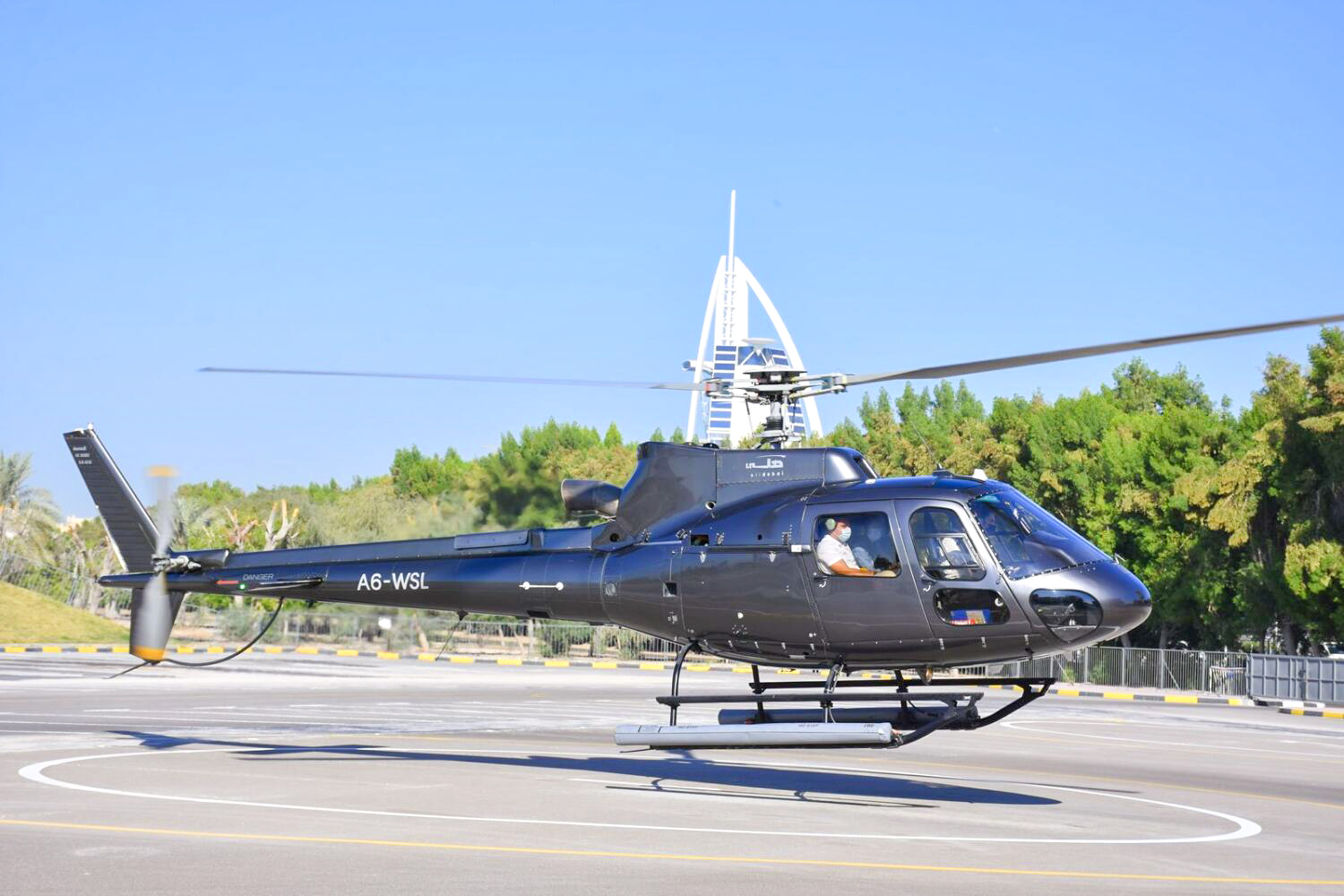 Helicopter Tour Over Dubai – Depart from Dubai Police Academy Helipad and experience mesmerizing sites of Palm Jumeirah and Burj Al Arab's iconic structure. As your aerial tour continues, fly above the astonishing Dubai beaches and The World Islands. Be adorned with the views of the fantastic architectural masterpiece of BURJ KHALIFA – the tallest building in the world, the Dubai Canal, and other artistically built skyscrapers at the Business Bay. Return with unforgettable memories of Dubai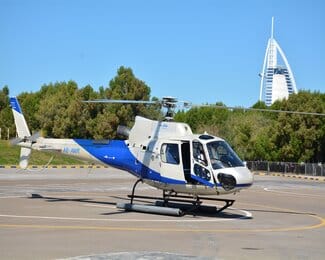 With our unique 17-mins helicopter ride, you can set your schedule and see Dubai in only 17-mins. The Burj Al Arab, the Palm Jumeirah, and various beaches, rivers, and other landmarks will be visited during this 17-mins helicopter ride. You may also take a photo from the perspective of a bird.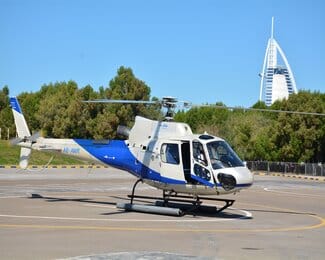 Helicopter Tour Over Dubai – Explore the City of Vision and experience an exciting helicopter tour taking off from the Dubai Police Academy. Fly over the breathtaking world wonders – THE PALM JUMEIRAH, Atlantis The Palm, and The WORLD ISLANDS. As the aerial sight-seeing gaze continues at the famous Dubai shorelines and beaches, be amazed at the stunning BURJ AL ARAB – a 7-star hotel and BURJ KHALIFA, the tallest building in the world. Get to see from the air the Old Dubai, where the Heritage Wind Towers, The Old Souk, and the Dubai Creek are historically situated. Vision Tour is a must-try experience when visiting Dubai.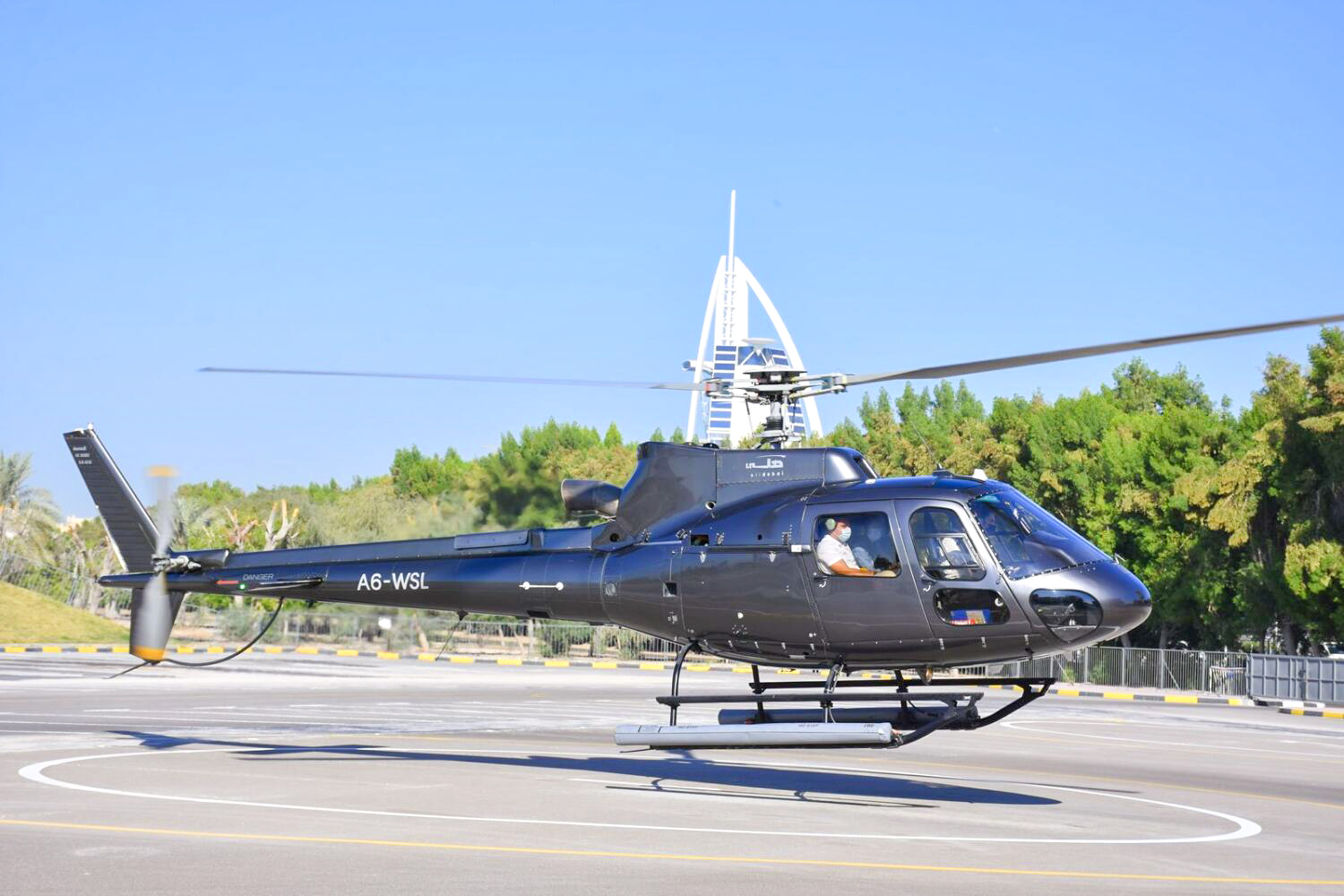 Helicopter Tour Over Dubai – Starting from Dubai Police Academy – This tour highlights the architectural landmarks as "Ain Dubai," the world's tallest Ferris wheel, Bluewaters Island with its famous Caesars Bluewaters Dubai and Caesars Resort Bluewaters, also offering the view of Emirates Hills, Jumeirah Lakes Towers, Dubai Marina "an artificial canal city," the iconic Burj Al Arab, the Palm Jumeirah. Cruising towards the coast of Jumeirah shoreline, see the Sea Horse Island with the luxurious "Bvlgari Resort Dubai" along with the world's tallest building Burj Khalifa and the most extensive picture frame, "Dubai Frame." The tour includes a glimpse of the famous Dubai Creek, a man-made waterway made for the convenience of trade ships and where the old-style buildings are located, giving a mystic aura to Dubai's rich history.
Request Your Gift Voucher
Geneal Rules and Important Information
Need our Assistance?
Please call\WhatsApp us:
We would love to see how we can help to make your experience a memorable one with us!